One integrated SaaS dashboard to maintain and enhance the communication process with your customers.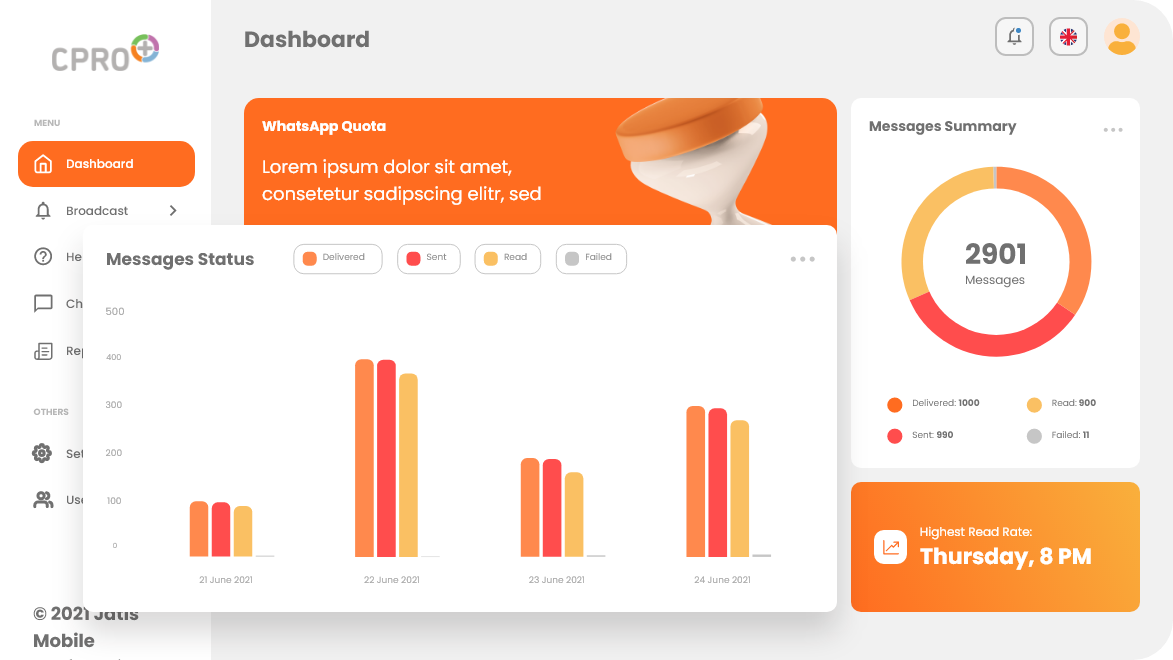 Reporting and Analytic Report
Maintain Your Communication Process With Ease
CPRO provides a reporting and analytic report to help you maintain and evaluate the communication process with your customer to let you decide your next move.
Send Real Time Notification
Ensure Your Customers Be Updated With The Latest Updates
Send the latest news or promo from your business to the customers anytime you want it.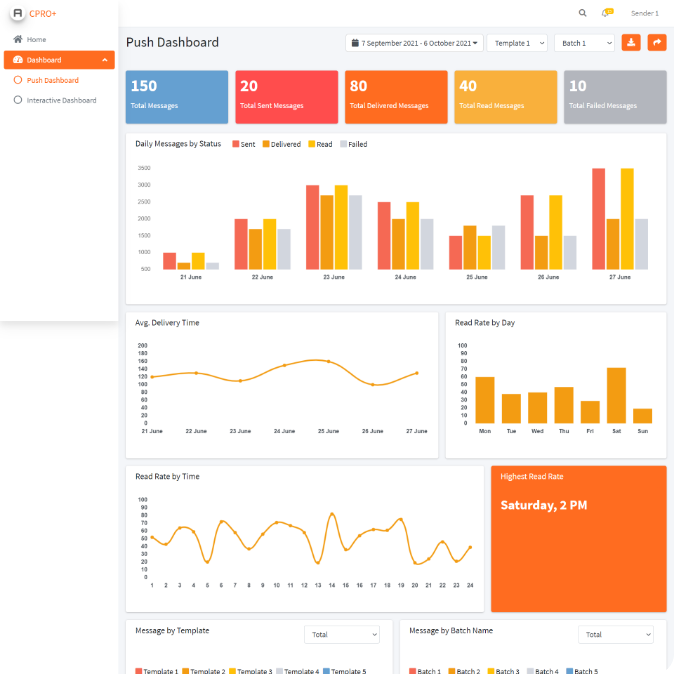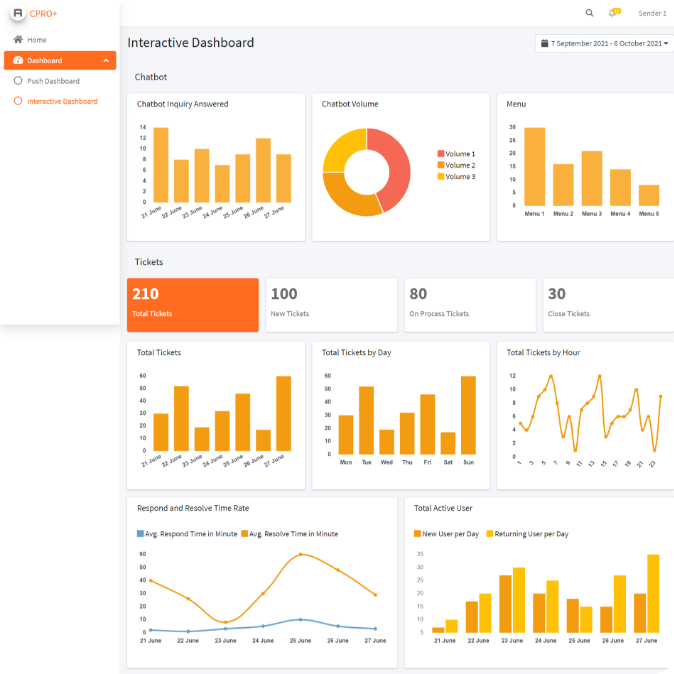 Answer Your Customer's Question In A Second
Through an AI-powered chatbot, your business will be able to answer all the needs from your customers. Yes, no more upset customers.
Auto Re-route from WhatsApp to SMS
Make Sure Your Message Gets Delivered To Your Customers
This feature ensures your message automatically reroutes as an SMS when your customers don't have WhatsApp.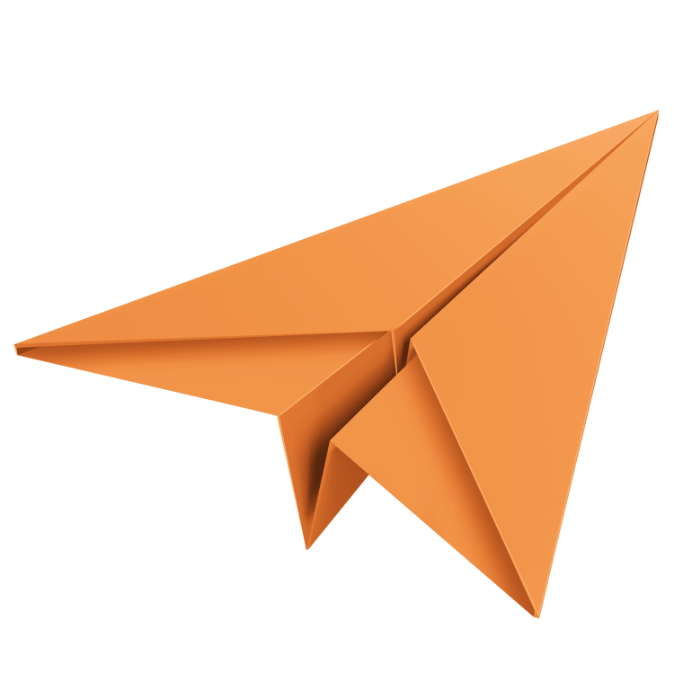 Communicate With Your
Customers Like A Pro